Integration Nutanix Prism Central
#
License
Please contact sales@opvizor.com to receive information about
Performance Analyzer Nutanix Feature Pack. The extension is automatically available during the trial.

Performance Analyzer appliance qcow2 disk format.
Add your Nutanix environment
You can add the system or systems under Infrastructure → Nutanix

Please make sure to use a Prism Central (or Elements) user with view permissions!
https://portal.nutanix.com/#/page/docs/details?targetId=Prism-Central-Guide-Prism-v56:ssp-ssp-built-in-roles-pc-r.html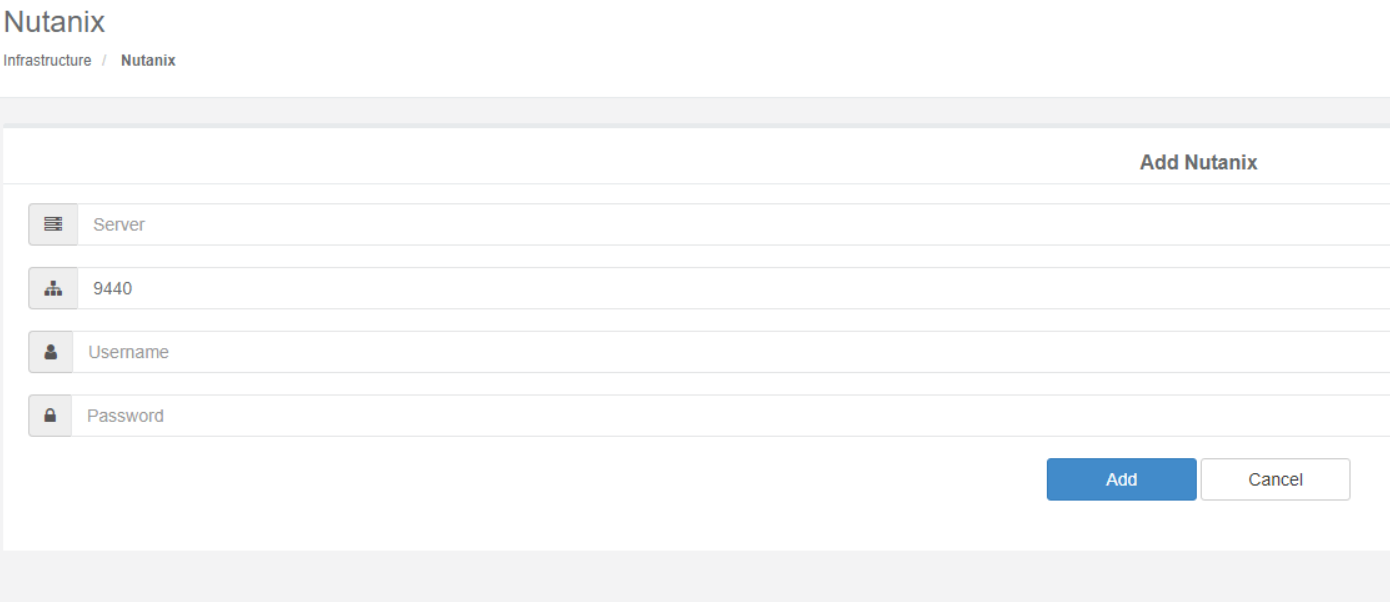 You should see the first data within the dashboards within 5-10 minutes.
Dashboards
You can start by either searching for Nutanix in the dashboard navigation or selecting the Nutanix Folder: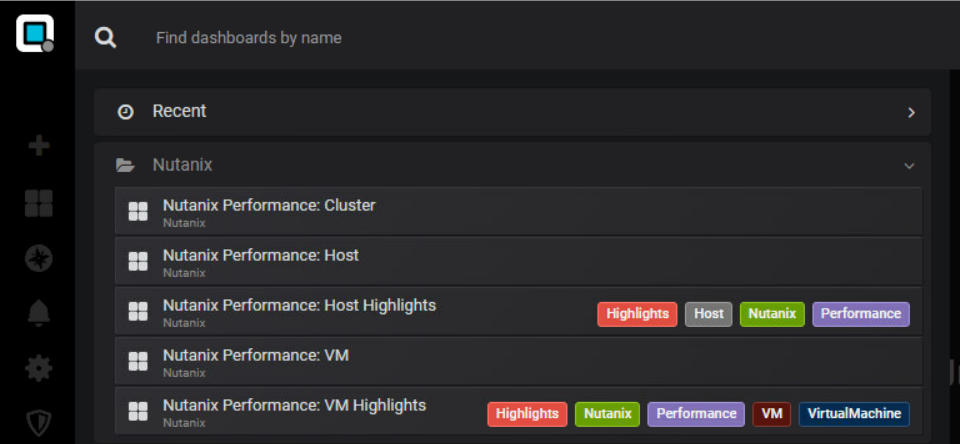 Cluster View

Metrics:
currentRedundancyFactor

data_reduction.compression.saving_ratio_ppm

data_reduction.dedup.saving_ratio_ppm

data_reduction.erasure_coding.saving_ratio_ppm

avg_io_latency_usecs

content_cache_hit_ppm

storage.usage_bytes

num_read_iops

num_write_iops

read_io_bandwidth_kBps

write_io_bandwidth_kBps

content_cache_logical_memory_usage_bytes

content_cache_logical_ssd_usage_bytes

content_cache_physical_memory_usage_bytes

content_cache_physical_ssd_usage_bytes
Host View and Host Highlights


Metrics:
hypervisor_cpu_usage_ppm

hypervisor_memory_usage_ppm

maxCapacity

data_reduction.overall.user_saved_bytes

numVMs

avg_io_latency_usecs

content_cache_hit_ppm

storage.usage_bytes

num_read_iops

num_write_iops

read_io_bandwidth_kBps

write_io_bandwidth_kBps

hypervisor_avg_read_io_latency_usecs

hypervisor_avg_write_io_latency_usecs

hypervisor_num_read_iops

hypervisor_num_write_iops

content_cache_logical_memory_usage_bytes

content_cache_logical_ssd_usage_bytes

content_cache_physical_memory_usage_bytes

content_cache_physical_ssd_usage_bytes
Virtual Machine View and VM Highlights


Metrics
numVCpus

memoryCapacityInBytes

memoryReservedCapacityInBytes

cpuReservedInHz

numNetworkAdapters

numDisks

hypervisor_cpu_usage_ppm

memory_usage_ppm

hypervisor.cpu_ready_time_ppm

controller_read_io_bandwidth_kBps

controller_write_io_bandwidth_kBps

controller_io_bandwidth_kBps

controller_avg_read_io_latency_usecs

controller_avg_write_io_latency_usecs

controller_avg_io_latency_usecs

controller_num_read_iops

controller_num_write_iops

controller_num_iops